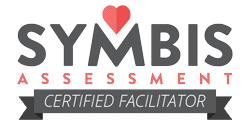 PREMARITAL
More than a million couples have used the award-winning Saving Your Marriage Before It Starts (SYMBIS for short) and now–through the new SYMBIS Assessment–we can help you prepare for lifelong love like never before.
COUPLE's LIFEPLAN RETREAT
Do you yearn to live your life's purpose? Feel you are at a crossroads? The Life Plan Process is a two day one-on-one retreat designed to help you uncover your purpose, discover a specific vision for living it, and identify practical next steps for creating your best life. You will leave inspired, equipped and more powerful than you have ever been.
COUPLES & INDIVIDUAL COACHING
Every couple desires abundance, significance and fullness … but somewhere in the journey, can find themselves stuck, crowded by life's busyness or trapped by their circumstances. We can help you get from where you are to where you want to be and help guide you to experience the life and marriage you've always wanted. Click the link to learn more.