higher-way-of-thinking-slider
slider-new-habits-of-living-marriage-resource
Live the Marriage You've Always Wanted
Ever feel stuck in a rut? Ever find yourself settling for what's good but not great? Well, maybe it's time to shake it up a little. Join us as we share 10 principles that put 1000's of couples on the right track for enjoying life and creating new habits for living. Learn how to replenish together and enjoy the marriage you've always wanted.
Think Better Thoughts
Do you like your thoughts?
I mean, if they were uncontrollably broadcasted for the world to hear, would you be proud? You know, our thoughts are incredibly powerful. They are the starting place of our actions and eventually, our results in life…they will cause us to be happy or well…not. We want to invite you to learn to live better by thinking better. 
Replenish Together
Learn the secret of replenishing together as a couple through P.I.E.S.
Be The Right Partner
Dr. Swindoll said, "Marriage isn't so much finding the right partner as it is being the right partner." Today, find what you love NOT what is lacking in your mate.
Is the Way You're Thinking, Stopping YOu From EXPERIENCING
What You Really Want?
Take the quiz to find out now and receive Ongoing Inspiration & encouragement.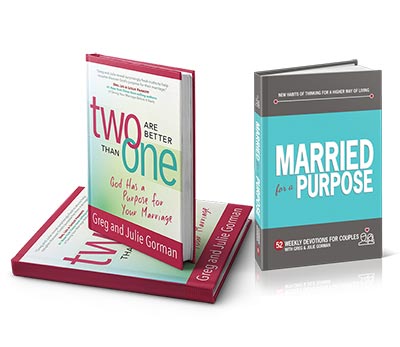 Drs. Les & Leslie Parrott
In Two Are Better Than One, Greg and Julie Gorman present surprisingly fresh truths to make a difference in your marriage and life. If you want your marriage to live into the purpose God desires, read this book.
Mark Cole, CEO,
God has afforded me to engage with thought leaders and content creators around the world. As I read Two Are Better Than One, I realized yet another personal benefit of a great book. Greg and Julie have done two great and unusual things in this book. They have demonstrated authenticity and vulnerability in every page. Secondly, they have given more than theory and ideas; they give practice and applicable tools to make your marriage better than ever.
Shaunti Feldhahn
This book is jam-packed with great ideas for renewing purpose, direction, and energy in your marriage! Whether you've been married for five or fifty years, Julie and Greg will walk you through creative ideas to generate discussion and new ideas with your spouse. Don't miss these great insights.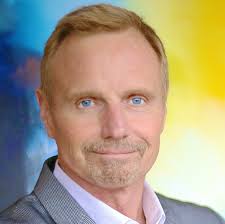 Stephen Arterburn
Greg and Julie Gorman have written a classic in marriage books that brings a beautiful balance of timeless teachings from the world's top thought leaders and combines them with interactive scenes from our favorite Bible heroes. In Two Are Better Than One, Greg and Julie present fun, fresh and frank truths to lead you on a journey of significant discovery that will elevate your expectations and provide direction for your most precious earthly relationship—your marriage. Every couple will celebrate as they discover God's purpose for their marriage.
Tim Clinton, EdD
Two Are Better Than One is anchored in God's Word and packed full of insights and hope for a stronger and better love in marriage.