GREG & JULIE GORMAN
♥♥♥♥♥♥♥♥♥
We Believe In A Higher Way of Living​
LIVE PURPOSE-FOCUSED, NOT PROBLEM FOCUSED
♥♥♥♥♥♥♥
We've always loved one another passionately, but we fought just as passionately. The first few years of marriage, we fought, EVERY SINGLE day! We were two Christians who loved GOD and one another, but we could hardly stand sharing the same room. We longed for greater connection but felt powerless to experience it. We tried to get along but found ourselves fighting over the same issues again and again and again. Until one night, one fight, changed everything. Today, whether scuba diving, surfing, or speaking from stages, we venture through life hand in hand, firmly believing that GOD holds a distinct purpose for every couple. Together we've written five books and produced multiple video-driven, small group studies. We enjoy teaching and inspiring couples worldwide how to live Purpose Focused, Not Problem Focused. We've shared the stage with many celebrity speakers such as Les Brown and John Maxwell. Our fresh approach to marriage is inspiring and forward-thinking. We love presenting a unique message, helping thousands of couples move from good to great. As students and practitioners of biblical leadership and human behavior, we hold multiple certifications from various organizations, including the Patterson Center, John C. Maxwell, and Personality Insights Institute. Our most significant accomplishment of life resides in knowing we've broken generational curses and created a new legacy for our three children. We'd love to help you do the same! So whether through our books, video curriculum, or conference retreats, we live to share the principles we've discovered and would love to equip you to experience the life, business, and relationship you've always wanted.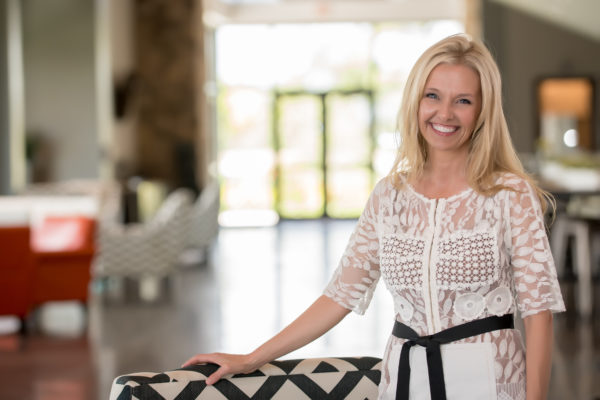 About Julie
---
Julie Gorman is a John Maxwell Certified Coach, Trainer, and Speaker. She writes, produces, and hosts weekly Broadcasts. People worldwide love her transparent storytelling, authenticity, and insights of articulating GOD'S whispers in the everyday. Julie graduated Summa Cum Laude with a Bachelor's Degree in Bible Theology with minors in Pastoral Ministries and Communications. Julie has spoken to youth, college students, and adults since 1988:
– Challenging believers to LIVE with purpose by stepping into their God-given design,
– Equipping married couples to surrender their agendas and serve one another,
– Counseling women in the seven areas they identified as being their most common areas of struggle,
– Inspiring people all around the world to not mistake God's Silence as God's absence… God's speaking to them, even when they think He isn't.
Julie's passion is to minister to the WHOLE person. Her desire (above all other things) is to glorify God by assisting believers in fulfilling the vision God ordained for their life to impact their homes, communities, and nation more effectively. Although grateful for her opportunities as a writer and speaker, Julie remains most passionate about her role as wife and best friend to her husband Greg, since January of 1999, and a mother to their three children, Courtney, Sommer, and Joshua.
About Greg
---
As a John Maxwell Certified Coach, Teacher and Speaker, Greg Gorman can offer you workshops, seminars, keynote speaking, and coaching, aiding your personal and professional growth through study and practical application of John's proven leadership methods. Working together, Greg will move you and/or your team or organization in the desired direction to reach your goals. As a front-running leader of top producing teams for over 25 years, Greg has enjoyed coaching and transforming struggling organizations to top-performing teams.
As a national trailblazer, he has had the privilege of assisting individuals and businesses to exceed their highest expectations. Greg Gorman mentors and coaches individuals and groups to change attitudes of "We Can't!" to "Let's Do It!" His passion is to motivate individuals and organizations to maximize their strengths and achieve high personal standards of excellence.
Professionally, Greg Gorman has served as an advisor to CEO's and Fortune 500 Companies in various industries, as well as smaller companies just starting out; Greg has helped both to exceed their goals with proven principles. Greg has also had the privilege of speaking from the same stage with Les Brown, John C. Maxwell and many more. Greg states, "I have experienced a lot of diversity and been exposed to a lot of cultures in my lifetime; from barnyards to boardrooms, from military bases to faith-based organizations, nothing invigorates me more than helping individuals and businesses exceed and maximize their potential. I am excited to partner with the John Maxwell Leadership Team and share my proven leadership methods with you."
Reviews
From Some Of Our Success Stories
Married for a Purpose is life changing – but like anything else, it's a tool you have to use. We love Greg & Julie and really love and respect that what they teach is TRUTH – straight from the one who determines absolute truth. We highly recommend that anyone interested in making an investment into their marriage, do it with Married for a Purpose.
Our group took 13 weeks to do the 52 week study, meeting each Tuesday night. We loved the way the authors helped us focus on what we COULD agree about, instead of on our problems. God supernaturally multiplied up our investments to provide some truly miraculous results. Our group consisted of newlyweds to seasoned couples of over 30 years. All of us were encouraged, challenged, and happy to grow closer as couples as a result of this study. Highly recommend!
We have always known we could be a strong team; we both have strong personalities and skill sets. Two Are Better Than One helped us to unite our strengths around a MUTUAL purpose. We are both passionate and purpose-filled people and creating a partnership in purpose for our marriage helped us recognize our synergies, taught us to focus our energies on areas that fuel our purpose in marriage, and deliver the most impactful results.
More From Greg & Julie
♥♥♥♥♥♥♥
People often ask us … "why do you do what you do?" That's simple! We do what we do because we believe every person, couple, and organization desires to walk in abundance, greater significance and fullness, but somewhere in there they find themselves stuck. That's why we exist! You see, over two decades ago, we nearly didn't make it. We were on the verge of giving up … throwing in the towel, and giving in. We felt overwhelmed, powerless, and destined to fail … Then, we discovered a different way of living … a higher way of living … a way of living that CHANGED everything. Today, we live to share those discoveries through life-transforming content for YOU, for YOUR Business and for YOUR relationship. Our passion to provide YOUR breakthrough is why we write, produce, and host weekly broadcasts. It's why we get up every morning, determined to serve and determined to help you fight for what you want. It's why we obtained all of our certifications from leading organizations like the Patterson Center, Dr. John C. Maxwell, and Personality Insights Institute … all of our education and thoughts center on equipping You to discover the breakthroughs you desire.
The discoveries we share led us from that place of almost giving up, to enjoying a life that supersedes our greatest desires, together. Today, we serve as executive coaches, trainers and speakers, all across the world interacting with some of the most highly recognized authorities of leadership, business and relationship. We are here to help you in your pursuit and journey of where you are to where you want to be … what we share isn't ethereal … it works! We've helped thousands of couples, individuals, and organizations maximize their potential and embrace life to the fullest. We believe who we are is how we do everything … which is why we've built on the core values of excellence, integrity, and authenticity, the same values we carry in life and marriage. Join us and experience the marriage, business and life you've always wanted. Your satisfaction is guaranteed. Simply reach out to us at: [email protected]
Want To Connect?
---
We'd love to hear more about your needs and vision for your community of couples. Let's schedule a quick 15 to 30 minute conversation.
Not Sure Where to Start?
Sign Up Below to Get Occasional Updates
& Tips on How to Thrive in Marriage!