ABOUT
MARRIED FOR A PURPOSE
We Believe FAMILY IS FOREVER
& MARRIAGE IS BEAUTIFUL.
It all begins with Family!
LEARN MORE
Married For A Purpose inspires couples to live PURPOSE-focused NOT PROBLEM-focused. Join the movement #marriedforapurpose and discover GOD's unique design.
People often ask us … why do we do what we do?
That's simple!
We do what we do because we believe every person, couple, and organization desires to walk in abundance, greater significance and fullness, but somewhere in their journey from here to there they find themselves stuck. That's why we exist!
You see, over two decades ago, we nearly didn't make it. We were on the verge of giving up … throwing in the towel, and giving in. We felt overwhelmed, powerless, and destined to fail … Then, we discovered a different way of living … a higher way of living … a way of living that CHANGED everything.
Today, we live to share those discoveries through life-transforming content for YOU, for YOUR Business and for YOUR relationship. Our passion to provide your breakthrough is why we write, produce, and host weekly broadcasts. It's why we get up every morning, determined to serve and determined to help you fight for what you want. It's why we obtained all of our certifications from leading organizations like the Patterson Center, Dr. John C. Maxwell, and Personality Insights Institute… all of our education and thoughts center on equipping YOU to discover the breakthroughs you desire.
The discoveries we share led us from that place of almost giving up, to enjoying a life that supersedes our greatest desires, together. Today, we serve as executive coaches, trainers and speakers, all across the world interacting with some of the most highly recognized authorities of leadership, business and relationship. We are here to help you in your pursuit and journey of where you are to where you want to be … what we share isn't ethereal … it works!
We've helped thousands of couples, individuals, and organizations maximize their potential and embrace life to the fullest. We believe who we are is how we do everything … which is why we've built on the core values of excellence, integrity, and authenticity, the same values we carry in life and marriage. Join us and experience the marriage, business and life you've always wanted. Your satisfaction is guaranteed.
Simply reach out to us at: [email protected]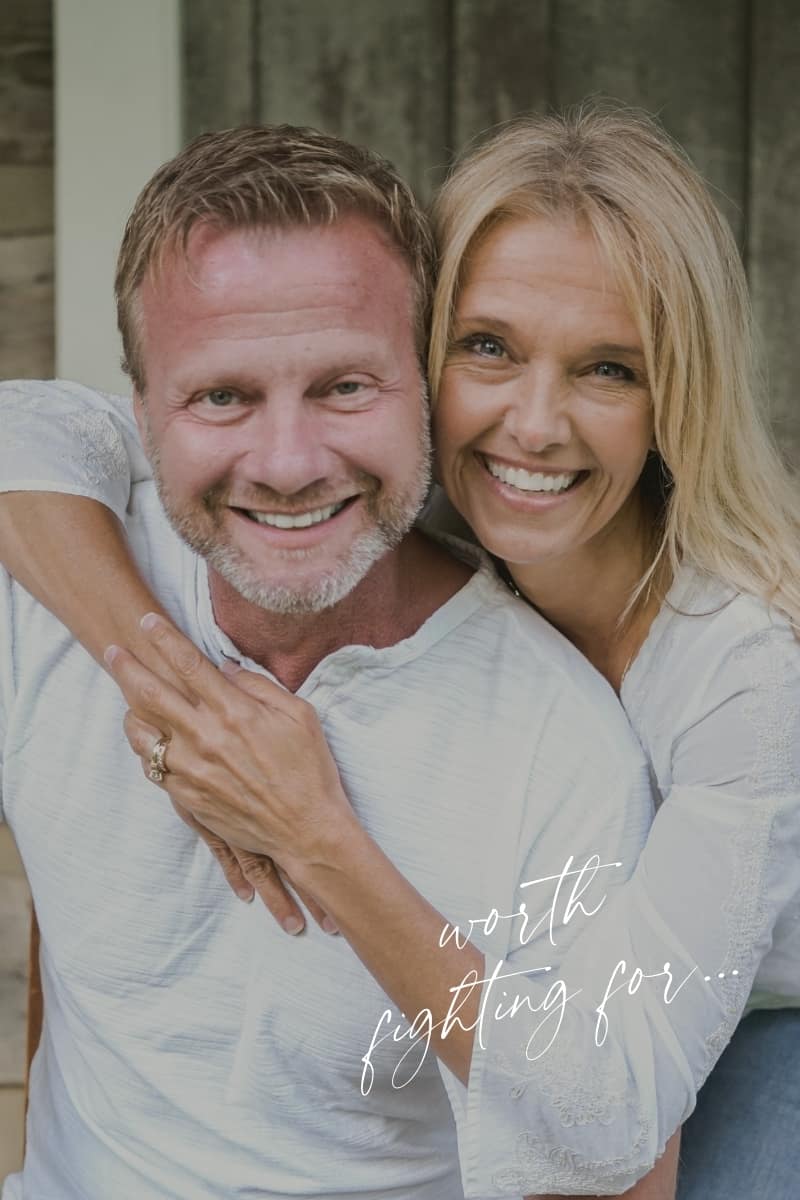 Greg & Julie
Greg and Julie are the founders of Married for a Purpose and the Executive Directors of Restore Family. They are passionate to empower couples to live the marriage God intended by providing them with the pathways they discovered that changed their life.
You see, Greg and Julie always loved one another passionately, but they fought just as passionately. The first few years of marriage, they fought, EVERY SINGLE day! They were two Christians who loved God and one another, but could hardly stand sharing the same room. They longed for greater connection but felt powerless to experience it.
Until one night, one fight, changed everything.
Joseph & Megan
Joseph and Megan Herren have had a passion for marriage for almost 20 years! In fact, the flame was ignited before they were even married! In 2020, they felt a tug from the Holy Spirit to take a giant leap forward! Through a series of God moments, they connected with authors Greg and Julie Gorman, founders of Married for a Purpose. The connection can only be attributed to God and, as only God can arrange, they were trained by Greg and Julie themselves in order to become certified marriage coaches!
Today, Joseph and Megan continue discipling engaged couples and especially enjoy teaching them about God's intent for marriage while allowing the presence of the Holy Spirit into their sessions.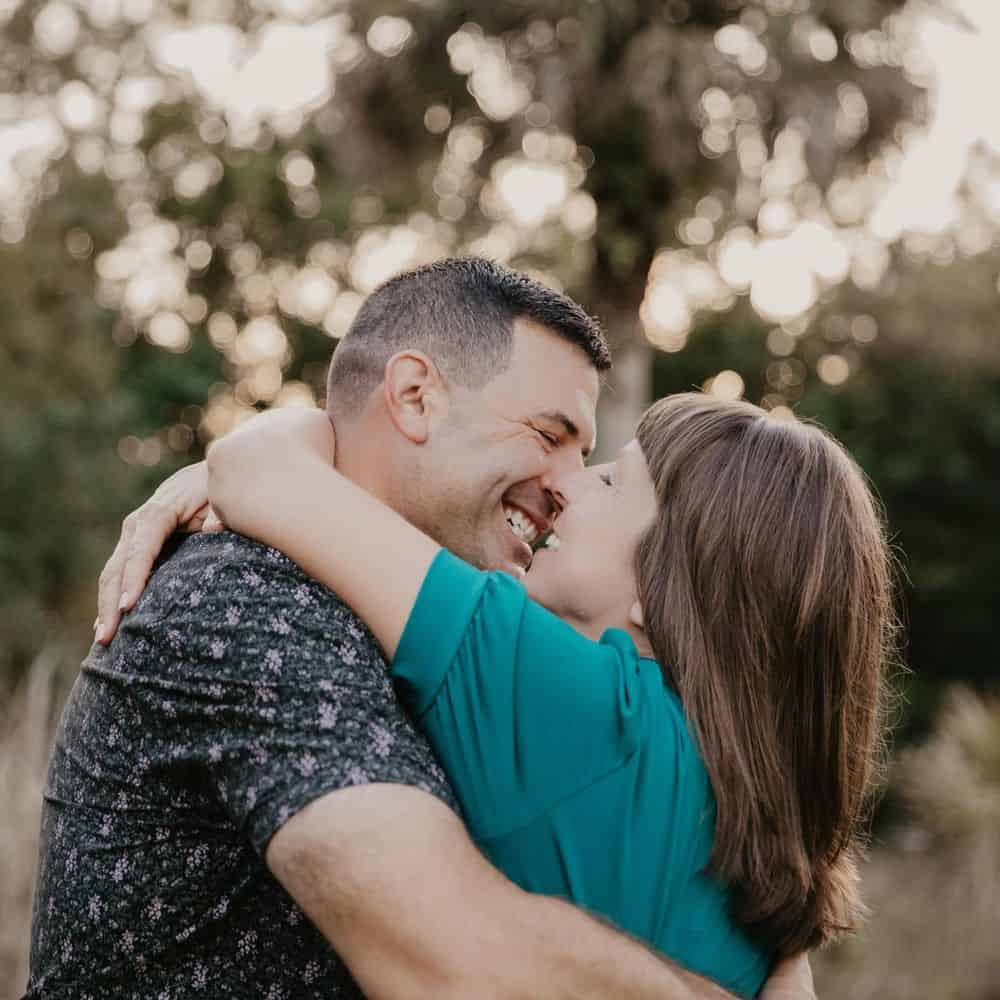 Chris & Tina
Chris and Tina Ruediger are married 30 years and living on the south Florida coast. They have two grown sons who embody the Ruediger legacy while serving the role of greatest pride and joy in their lives. They anxiously await their first grandchild and next greatest pride and joy!
Combined with immeasurable life experience they are SYMBIS certified to empower engaged and married couples. They are also certified as Married for a Purpose Reboot facilitators. Their podcast "Rudy's 4 Walls", encourages individuals and couples to live purpose focused while getting it right within their own four walls.
They believe that true change comes when we strengthen our marriage, identify our purpose, and create sustainable rhythms.
Grant & Stephanie
What if the purpose of your marriage is bigger than you think? 
Grant and Stephanie Gardner have been married for over 35 years. They have 2 children and 3 grandchildren. Together they are passionate about empowering marriages to discover their purpose and maximize their vision.  Grant and Stephanie are here to help your marriage thrive.
Grant and Stephanie specialize in working with Empty Nesters and and empowering family leaders to maximize their vision and purpose.
They love facilitating the REBOOT RETREAT because they firmly believe, even if your marriage is strong you will leave the retreat with a greater sense of direction and purpose for every area of your life.
Our Vision
When we restore our families, we restore our communities. When we restore our communities, we restore our culture. When we restore our culture, we restore our country! "IT ALL BEGINS WITH FAMILY!"
We are committed to reaching the world with the central message of hope centered on GOD's original intent for marriage and family. God has a purpose for every husband. God holds a purpose for every wife. And when that couple marries, GOD also holds a PURPOSE for that marriage. We provide couples with a process to discover their purpose and enlarge their understanding. Just as there is no Christian without a calling, there is no marriage without a ministry. AND … that ministry is a celebration of WHO they are … whether serving in government, education, media, arts, and entertainment, religion, family, or economy.